On-the-Go Review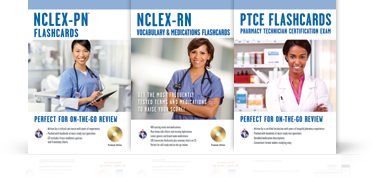 Compact prep for on-the-go review, REA's medical certification flashcard books are filled with hundreds of must-know questions and concepts. Our portable format lets you take the book with you anywhere, without worrying about hundreds of loose cards. It's an excellent way to build your knowledge and confidence before your exam.
Learn More
Pass the NREMT on
Your First Try
Written by experts in the emergency services industry with years of field and classroom experience, REA's EMT test preps give you everything you need to pass the NREMT exam on your first try.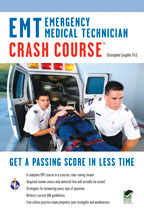 Study Only What You Need to Know
REA's EMT Crash Course covers only the information tested on the exam, so you can make the most of your study time.
Must-Study Test Questions
Packed with hundreds of test questions based on actual exams, REA's EMT flashcard books are an excellent way to refresh knowledge and check test-readiness before the exam.