Higher Scores Mean Better Options
Taking the PSAT/NMSQT®, SAT®, or ACT? REA gives you everything you need to achieve a high score and get into the college of your choice. Our targeted reviews cover every topic on the official exams. Exclusive test-taking strategies provide practical tips for answering every question type. Our practice exams are designed to pinpoint your strengths and weaknesses and help raise scores by showing you exactly where to focus your study, so you'll be ready to tackle any question you'll encounter on exam day.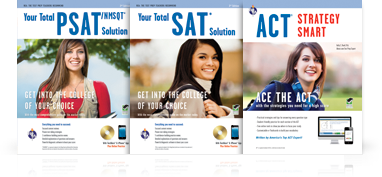 Taking the ACCUPLACER® or COMPASS® exams?
These computer-adaptive college placement exams are used to evaluate your math, reading, and writing skills for placement in college courses that meet your skill level. REA's test preps can help improve your performance on these important exams with focused, easy-to-follow reviews and confidence-building practice tests designed to build skills and improve scores.